About Us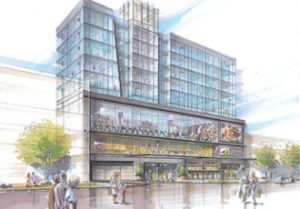 Platinum Realty Associates is a privately owned, entrepreneurial real estate development firm with one vision. We seek to acquire overlooked, under-utilized urban sites that we see have potential for greater value and enhance those sites by creating retail and office experiences that draw people and businesses and support the economic growth of the local community. We leverage over 20 years of experience in urban real estate development in the boroughs of the City of New York to successfully take each project from site selection and design, to groundbreaking, to grand opening, to being a focal point in creating a great neighborhood.We start by diligently scouting locations and identifying sites with untapped market potential. Then we assemble highly skilled project management and design teams focused on optimizing the use of space and site accessibility to create transit-oriented and pedestrian-friendly environments that minimize traffic congestion.
Properties
119 West 145th Street, Harlem NY 10039

2322-2328 7th Ave, Harlem NY 10030

150 Nassau Street Financial District, NY 10038

150-03/13/19/29 Cross Bay Blvd, Ozone Park NY 11417
Services
Building Management
There is more to buying commercial property than to just being the owner. With the amount of traffic a commercial facility is exposed to, durability, maintenance, and installation should be taken into consideration as well Platinum Reality Group provides excellent building management services to all our tenants.
With good standing with corporate tenants such as Clean Rite Laundry Mate, Dunkin Donuts, H&R Block . Subway, Popeye's. UPS
Development and Construction Management
PRA provides comprehensive project and construction management services in the following areas:
Design Management & Value Engineering
Project & Construction Management
Scheduling & Estimating
Project/Construction